The Retail System
The world's smartest, easiest and fastest POS System to use.
Reports & Statistics
Daily, monthly, yearly statistics and reports for every single part and exporting as Excel(Xlsx, CSV), PDF and printing as A4.
Responsive
Whatever the device Cashierc is ready! Works on PCs, Laptop, Tablet, Android, Mac.
Inventory & Accounting
Through detailed functions and processes you can make your inventory for all branches easily and faster than before.
Full Control
Cashierc make you control everything such as categories, sub-categories, products, orders, damaged, returned, etc...
Security
All your data will be encrypted and hashed, Keeping your business and customers information secure enables you to build and maintain trust with shoppers.
Updates
Cashierc will be always up to date without visiting the store. In less than seconds without affecting your work.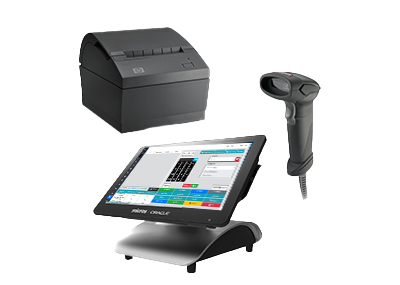 Compatibility with POS devices such as barcode scanners, printers, and cashier drawers
Here are some of the features of printing and scanning
Customize and add a design for the form of the receipt, and you can also add your store logo, name, number with an addition that makes you control every part inside the receipt form.
Speed of response when registering a new barcode for a product, searching for a product by barcode, modifying and deleting a barcode for products, and a barcode is generated automatically for each order on the receipt for easy access to requests and review
Printing reports, statistics and tables for all parts of the store and the data that you have entered for your store. Supports (A4 - A5) also supports (Excel[XLSX + CSV] - PDF)
Quick ability to print the last receipt for every cashier or admin, and you can also print the receipt or invoice for any order you choose.
And many features you can learn in the course of the program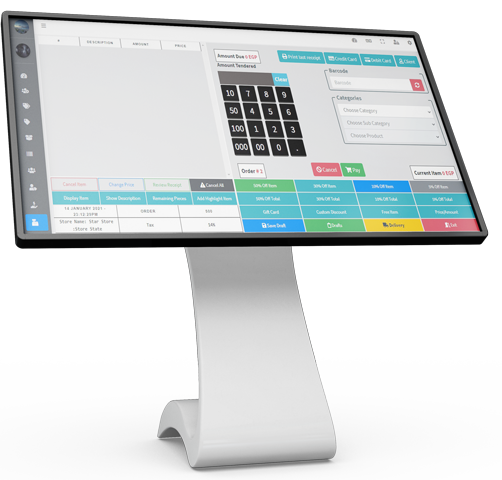 Order Monitor
The most prominent features inside creating order monitor
1- Use a lot of offers and discounts on the product or on the entire order.
2- Fast response and high performance without the need to use a mouse.
3- Easily access to clients gifts, which motivates customers to buy again.
4- If a customer upon creating the order, changes his mind to buy a specific product, the cashier can put the order to the drafts and re-complete the order from the drafts again, To not delay the rest of the customers.
5- When there is a client, the order is added to him according to his code registered by the admin or whoever has the permission to add clients so you could control your clients and watch your clients orders and interests.
6- Multiple payment methods : Cash, Debit and Credit.
7- Delivery system.
8- Knowing the remaining pieces of a specific product, viewing the description, knowing the total price of the number of pieces of the product without having to go to another screen.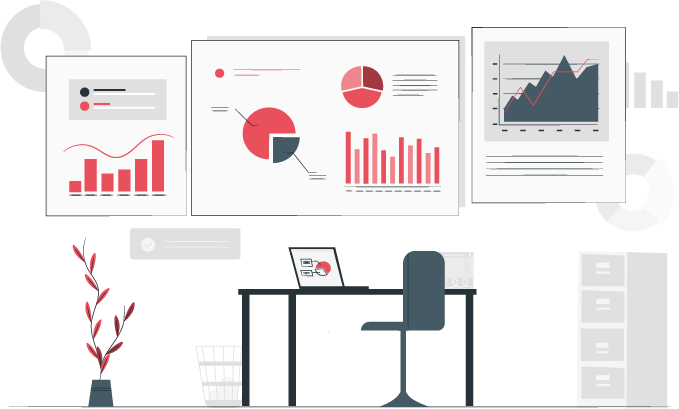 Reports and statistics
Having reports and statistics in your store facilitates many calculations and saves effort and time, and there is no need for paper anymore in Cashierc.
Daily, weekly, monthly, quarterly, semi-annual, and annual inventory.
Reports and graphs to facilitate statistical operations.
Comparisons of products, purchase ratio and cost of sale between each of them.
And many features and countless reports, tables and graphs covering every part of the store.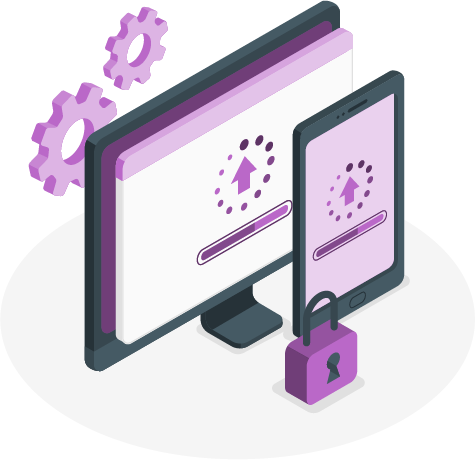 Improve your service speed
Cashierc helps you improve and accelerate your business's performance, with the ease of changing, creating, deleting and displaying the contents of your store and your private, protected data.
Here are some features to improve the performance and speed of work ...
You create and modify products, and the update process is done for all devices and workers at the same moment, there is no need to create products on each device separately.
Record the data of suppliers, customers, cashiers and managers and have access to their data at any time.
You can create an inventory, save it to the program and download it at any time, on any device you have.
Testimonials
ماهر عادل
الزهرة ستور
تطبيق ممتاز فيه مميزات اكثر من المتوقع
Tawfiq Raslan
Laialy Cafe
رائع جدا
Ahmed Elsaid
ماركت النزهة
ممتاز
Frequently Asked Questions (FAQ)
Some frequently asked questions between users and store owners about the program and operating methods
Contact Us
Please select a topic below related to your inquiry. if you don't find what you need select other and fill out our contact form.
Call Us
(+20) 109 578 1082
Email us
Working Hours
Thursday 9:00 AM - 7:00 PM
Friday Closed
Saturday 9:00 AM - 9:00 PM
Sunday 9:00 AM - 7:00 PM
Monday 9:00 AM - 7:00 PM
Tuesday 9:00 AM - 7:00 PM
Wednesday 9:00 AM - 7:00 PM